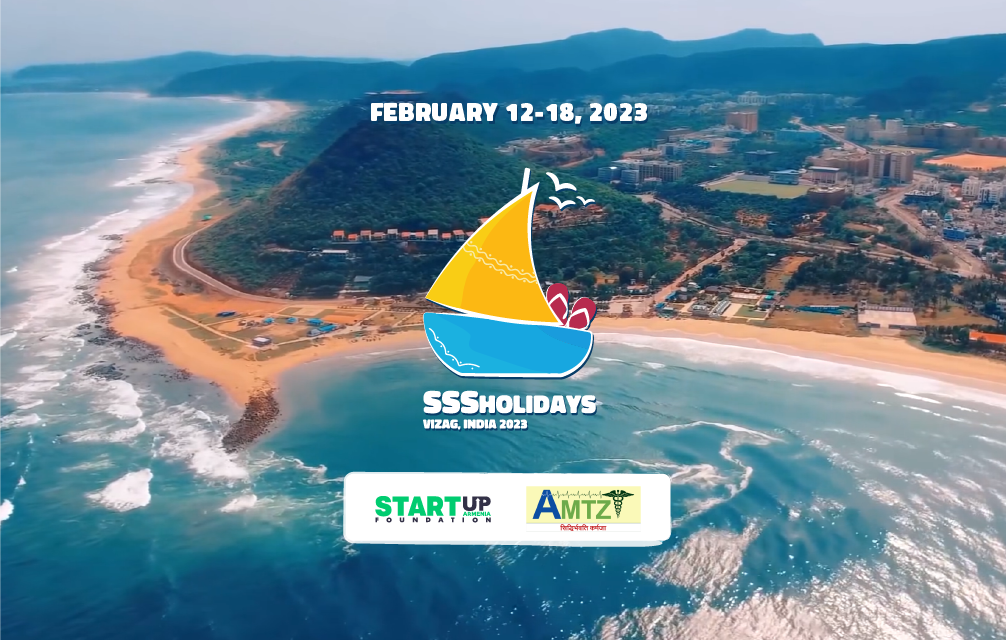 Seaside Startup Summit's "SSSholidays" project in India
The "SSSholidays India Vizag" event will be held on February 12-18 in Visakhapatnam, India. This time AMTZ (Andra Pradesh Medtech Zone), the world's largest manufacturer of medical equipment, operating in Andhra Pradesh, is co-organizing the event together with the Startup Armenia Fund.
About 400 entrepreneurs and representatives of various organizations, not only from Armenia and India, but from all over the world, will take part in the event
This new format, developed by the Startup Armenia Foundation back in 2020, was successfully held for the first time in December last year in the United Arab Emirates. While the first SSSholidays mainly brought together representatives of the Armenian startup ecosystem under one roof, this time the organizers will try to internationalize the participants' pool as much as possible. At this moment, a big involvement is expected especially from India and Russia.
Not only startups, but also other companies and individuals interested in the sector will have the opportunity to participate in the SSSholidays India Vizag event. There are currently no specific sector limitations for the participation of startups, but the co-organizers are more interested in HealthTech, BioTech and FinTech startups. The application forms for participation in the event are posted on Seaside Startup Summit's official website.
"Radisson Blu Resort Visakhapatnam" hotel is currently selected as the venue of the event. However, in case of a large involvement, the adjacent beach hotels may also be attracted. The agenda consists of both educational and entertainment sections. As the organizers mention, the main goal of the event is networking. They assure to do everything in their power to make the rest of the participants as pleasant and useful as possible.
The participating startups firstly must pass the evaluation and selection processes. Subsequently, during the event they will undergo a specially developed educational program. On the last days of the event startup competitions will conclude the educational program. The initial prize pool is going to be around $35,000. In addition to the grant awards, the participating startups will have the opportunity to get involved in accelerator programs and investments by Armenian and Indian funds.
The well-known Seaside Startup Summit project has been implemented by the Startup Armenia Fund since 2016.
In total, more than 1000 startup companies, speakers, mentors and investors from more than 50 countries had participated in 6 tent-based business forums held in Armenia and abroad from 2016 to 2019.
The investments made within the framework of the event so far have  exceeded  4 million dollars.